Ziwi's mission is to provide nutrition that has been carefully formulated to reflect a meat-rich diet. The whole prey! A diet that dogs and cats need for a long, happy and healthy life.
Ziwi's philosophy
Ziwi works with a small, dedicated team in New Zealand. They pride themselves on being able to make ZIWI® products by hand in small batches every day. Just like you, they love their pets. That's what drives them to put the very best of their country into Ziwi premium pet food and deliver it all over the world.
"Made with love in small batches."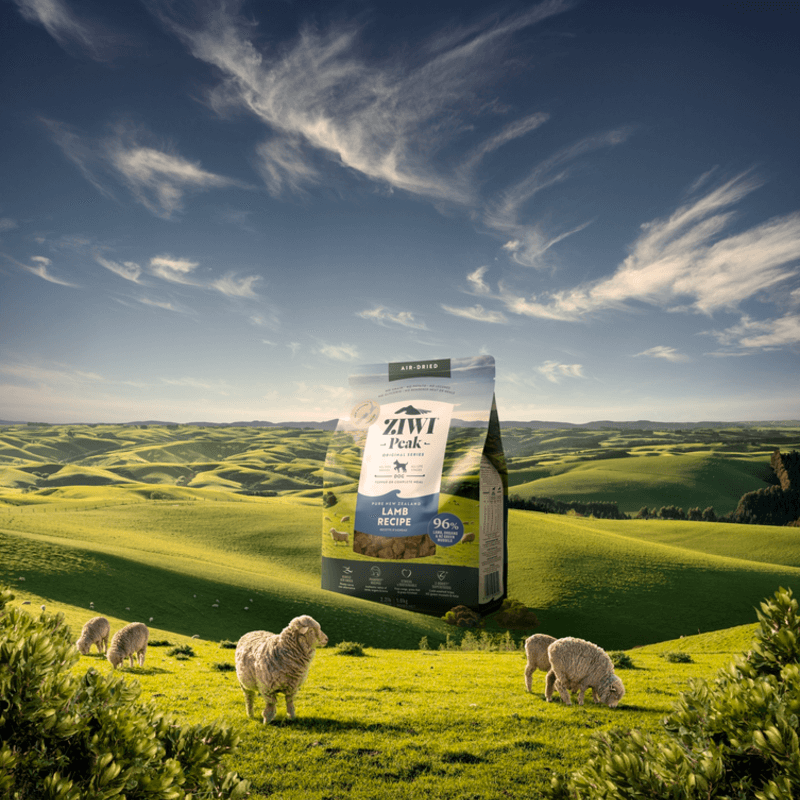 Ziwi dog and cat food
Ziwi dog and cat food is unique. 100% of their meat, seafood and green-lipped mussels comes from the green landscapes and blue, pristine ocean of New Zealand.
All of their animal ingredients come from ethically responsible and sustainable farms that meet the strict standards set by the New Zealand government. And the fish is caught in New Zealand's Southern Ocean. It is strictly managed by the New Zealand government to ensure maximum sustainability. Your dog or cat can literally taste the life of New Zealand!
Visit the website of Ziwi Europe.

Ziwi's complete, nutritious recipes, chews and rewards are made in small batches using the finest New Zealand ingredients!