100% bio-degradeable cat litter. In a nutshell, it works!
Nature's Calling is made from the re-claimed lining of walnut shells and is much more effective at absorbing and neutralizing ammonia.
Nature's Calling in a nutshell
How many times have you tried a cat litter, only to be disappointed when it doesn't live up to expectations? Nature's Calling will change all that.
Nature's Calling is an all-natural annually renewable resource making it one of the most environmentally friendly cat litters available.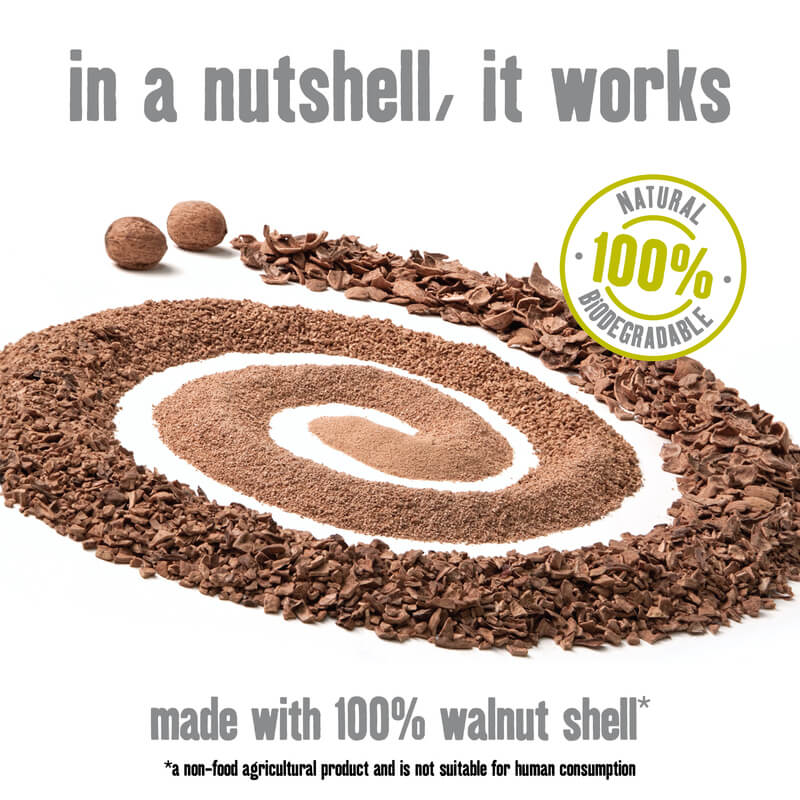 Fast clumping action
Easier to manage with less mess, the super absorbent litter clumps quickly on contact making the removal of those unwanted lumps a breeze.
Superior odour control
Nature's Calling has been proven to neutralize odour and lasts up to 30 days before the whole litter tray needs changing.