The new standard in dog and cat food. That's Acana. Their natural food is made as nature intended. The dog and cat food is rich in animal ingredients and nutritious proteins so that your pet can enjoy every meal.
Acana's philosophy
Dogs and cats naturally need a high-protein diet with plenty of meat, according to Acana. This brand believes that dogs and cats need the same diet as their ancestors. The gray wolf and the African wild cat are the ancestors of our beloved pets. Years of reproduction and breeding have provided hundreds of breeds of dogs and cats, but the needs and instincts remain the same.
"Dogs and cats naturally need a high-protein diet with plenty of meat."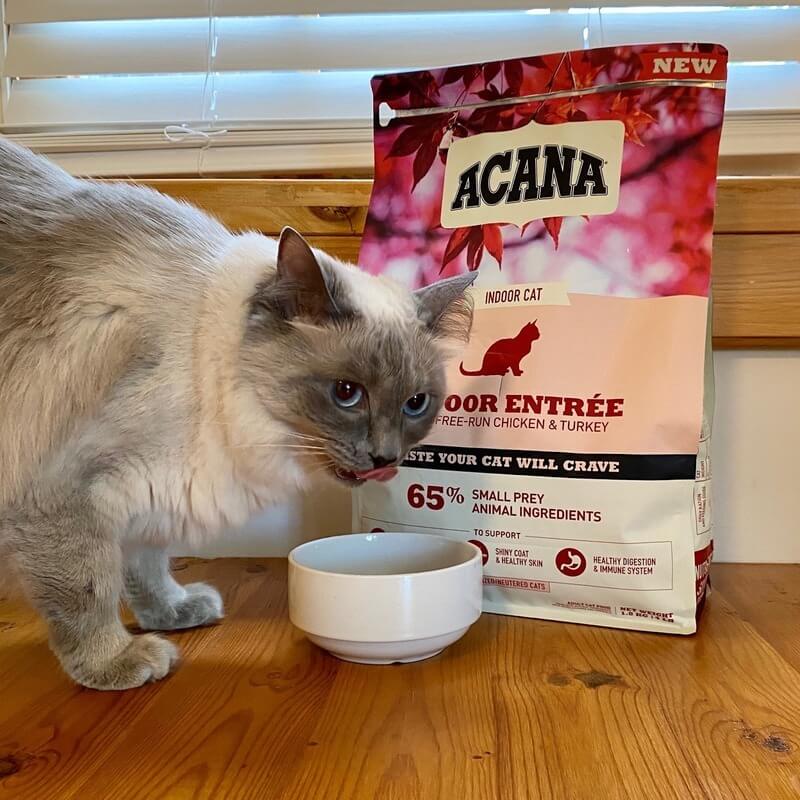 Acana dog and cat food
Acana's pet food and snacks are based on a principle they call Biologically Appropricate™. They ensure that the quantity, freshness and variation of meat matches what dogs and cats need naturally.

Acana nutrition ranges from 50% to 75%
animal ingredients. All food is prepared in-house
and made from fresh, regional ingredients.
Acana pet food
Acana understands that everyone desires the best food for dogs and cats and that making a choice can be complicated. If you know their story and philosophy, the choice is easy. They promise to:
Making food that your dog or cat loves, because it meets the biological needs;
Never outsourced, Acana prepares the foods and treats themselves to guarantee quality;
Use only fresh, regional ingredients;
Collaborate with suppliers they know and trust;
Do not use fragrances, colors, flavors, hormones, antibiotics and other synthetic preservatives.